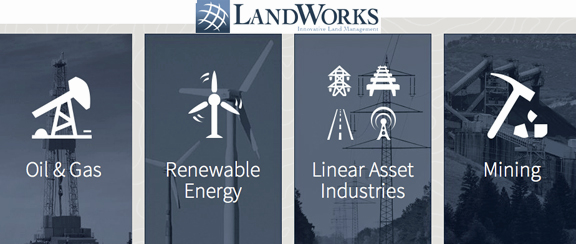 LandWorks Inc., a developer of land management and related GIS software, has announced a reseller partnership with USLandGrid, a provider of high resolution vector data.

LandWorks' core business is providing land asset management and GIS solutions for a variety of industries, including oil and gas, mining, gas and electric utilities, telecommunications, pipeline, and transportation industries. USLandGrid provides access to high resolution vector data sets across the United States. Its cloud infrastructure provides secure transactions, data backups and reliable access to GIS data that is instantly usable across the IT enterprise and multiple desktop mapping applications.

To provide a complete GIS solution to its customers, LandWorks will exclusively resell USLandGrid data sets via its sales force and Web AutoMapper, its online service that converts land legal descriptions into GIS-ready map polygons. By visiting http://www.landworks.com/automapper, clients can have their property polygons displayed on the backdrop of the USLandGrid datasets, with the option of buying grid townships encompassing the mapped property.