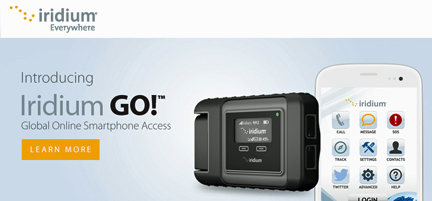 [SatNews] Iridium Communications Inc. (Nasdaq:IRDM) has formally submitted a comprehensive application to the International Maritime Organization (IMO) through the United States for the provision of mobile satellite communications in the Global Maritime Distress and Safety System (GMDSS)—if the application is approved, Iridium could start providing GMDSS services in late 2015.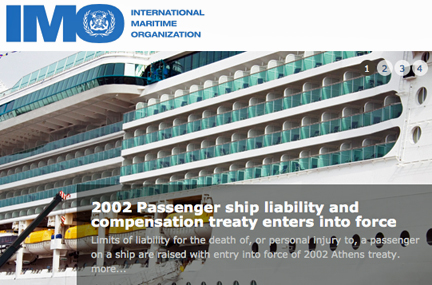 Today, ship operators are forced to carry multiple communications systems to meet GMDSS requirements as well as the operational communications needs of the vessel. Iridium's entrance into GMDSS communications will be supported by an array of maritime communications systems, giving the industry the option of a single, affordable communications terminal to satisfy both safety and business communications requirements wherever they operate. Iridium is working with recognized maritime communications equipment manufacturers for the production and certification of GMDSS terminals that use the Iridium(r) network, which are expected to be available before the end of 2015.
"We see Iridium's inclusion as a GMDSS service provider as being very important to maritime safety and security on a global basis," Admiral Robert E. Day, U.S. Coast Guard, said. "Our preliminary review of the Iridium network capabilities is positive, and we look forward to the possibility of welcoming a new provider of GMDSS services."
Iridium's constellation of 66 Low Earth Orbit (LEO) satellites provides truly global and reliable coverage everywhere on Earth— including Polar regions—where demand for reliable voice and data communications is on the rise as shipping and trade routes continue to expand into these remote waters. The Iridium network meets all of the criteria for the provision of mobile satellite communications to be part of the GMDSS. Additionally, GMDSS terminals utilizing the Iridium network are expected to have an operational longevity of nearly 20 years, eliminating the need for vessel owners and operators to purchase new equipment every few years. The approved technologies in operation today are not keeping pace with maritime communications requirements, but Iridium's network provides the reliability, coverage and functionality designed to ensure that vessels' safety and operational communications needs are met, no matter where they operate around the world.
The IMO Navigation, Communication, Search and Rescue (NCSR) Subcommittee will begin a review and evaluation of the Iridium application at a meeting in June 2014.
The Iridium Communications infosite is located at http://www.iridium.com/
Further information regarding the International Maritime Organization may be accessed at http://www.imo.org/