Al Salama camp is located close to the Turkish border at the edge of the main road to Aleppo and currently hosts 15,000 Syrian refugees. There are new arrivals every day fleeing bombings taking place only 10 km away.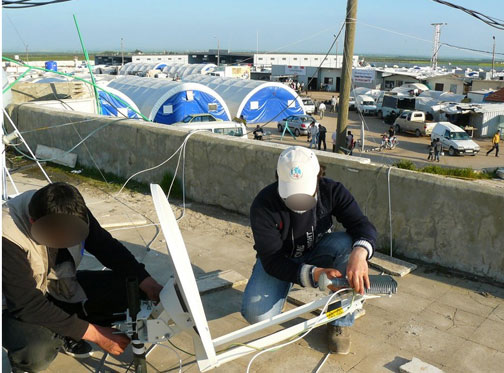 TSF installed a broadband satellite connection for the refugee Registration Centre, managed by the new Syrian Red Crescent, as well as for the logistics Coordination Centre, to enable communication of refugee needs in real time.
Al Salama camp is the humanitarian aid main coordination point in the border area of Aleppo. Beyond the 15,000 refugees in Al Salama, this humanitarian aid also serves hundreds of thousands of Syrians who are not in camps. The Coordination Centre reinforces medical support, food and basic goods distribution up to Aleppo.