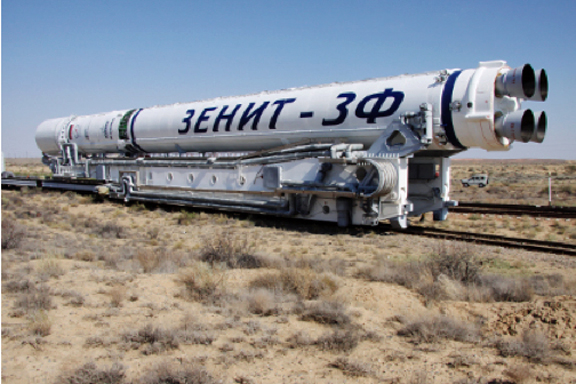 [SatNews] Roscosmos will stop purchasing Zenit rockets that have been manufactured by the Ukraine-based Dnepropetrovsk Yuzhmash plant, this according to spokesman Igor Burenkov.
Burenkov stated that the satellites that had planned to be launched via Zenit rockets will now be delivered to the orbit by new Angara series boosters. The previous Roscosmos Head, Oleg Ostapenko, didn't want to reject Zenit rockets. However, the new authorities made the decision not to use Ukrainian rockets anymore.
Meanwhile, Yuzhmash is facing difficulties. On January 22, the authorities of the company announced two-month unpaid vacations. For the recent three years production, output has decreased four times. Nevertheless, those already finished rockets will be delivered to the ordering parties. TsENKI spokesman reported that two Zenit rockets are already finished and have been delivered to Russia. One of the rockets with the Electro-L N2 satellite will be launched in June, with the second satellite heading into orbit being the Spectra-RG.
According to TseNKI, one more rocket manufactured especially for the launch of Ukrainian Lybid broadcasting satellite is almost finished, but lacks the cruise engine and control box and Yuzhmash is unable to pay for them at the present time.
Currently, five RD-171 engines for Zenit rockets are stored at Energomash Scientific and Production Association. Energia rocket and space corporation President Vladimir Solntsev reported that the company suggests using these engines for developing a new, super-heavy booster.