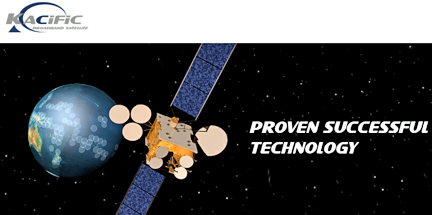 [SatNews] Satellite operator, Kacific Broadband Satellites, has appointed Jacques-Samuel Prolon as General Manager.
Based in Sydney, Jacques-Samuel is responsible for operational and financial management of the company, strategic partnerships, government relations and regulatory affairs. He will play an important role in readying the company operationally as it enters into discussions with satellite equipment manufacturers. He has more than 15 years' experience in senior telecommunications and IT roles. Before joining Kacific, he spent a decade working for language technology solutions, Appen Butler Hill, helping take it from startup to a global leadership position. As Senior Vice President Operations, he led project teams in North and South America, Europe, Asia and Australasia. Prior to that he worked for Altran Europe, providing project management and infrastructure optimisation services to Philips, Solvay Group, BASE, Sud Presse and British Telecom.
Last month Kacific announced plans to launch a Ka Band High Throughput Satellite to provide enhanced broadband to 40 million people in the Pacific including the Pacific Islands, New Zealand, eastern Indonesia and Papua New Guinea.
For more information on Kacific Broadband Satellites, access their infosite at: http://kacific.com/