Winning awards for product and services is always a great boon to business efforts... such has occurred for SpeedCast International who was just named "Satellite Provider of the Year" by the Communications Alliance and CommsDay (ACOMM) Award, which recognizes excellence in SATCOM or satellite-related products and services in Australia.
SpeedCast has been instrumental in supporting the transmission of vital and sensitive information for military and government operations, such as the Australian Department of Defence, as well as supplying mission critical communications to the Wheatstone project. During the last 24 months, the company has strategically invested in Australia infrastructure to support vital and secure communications to the rest of the world.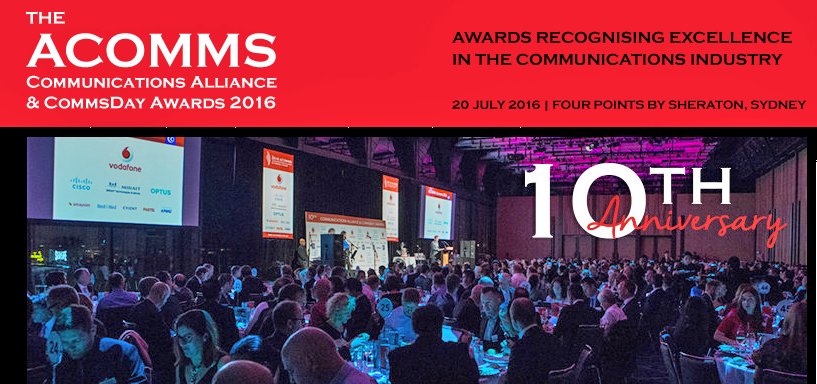 In 2015, SpeedCast acquired two prime teleport facilities in Australia's West and South Coasts, both of which are recognised as highly secure Global Access Points and support certified classified networks. These teleports have been integrated into SpeedCast's global satellite network and play an important role providing best-in-class network communications services to customers around Asia-Pacific and all the way into the Middle East and Africa.

SpeedCast's teleports are interconnected via a dedicated, uncontended and fully redundant MPLS network to core Data Centres worldwide. The network connects all key network Points of Presence via a high quality, low latency and uncontended terrestrial backbone, providing high-speed backhaul links for hosted customers, allowing them to seamlessly move their voice, data or video traffic as needed.
SpeedCast also became an ISO 9001:2008 (Quality Management); ISO 14001:2004 (Environmental Management Systems); and OHSAS 18001:2007 (OHS Management System) compliant organization across all of its Australian and Pacific operations. These certifications highlight SpeedCast's commitment to best-in-class processes for its partners, customers and its own staff.
SpeedCast was presented with the award at the 10th Anniversary of the Annual Communications Alliance COMM Awards Dinner, which took place at the Four Points by Sheraton in Sydney on Wednesday, July 20, 2016.

"We are thrilled to be awarded with the ACOMM Award for Satellite Provider of the Year," said Pierre-Jean Beylier, CEO of SpeedCast. He added that the company's global network and infrastructure footprint has been developed over the last decade and support the Australian government and large enterprise customers in Australia and beyond.