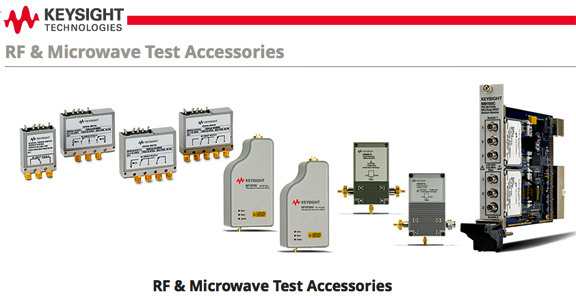 [SatNews] Keysight Technologies' new RF & Microwave test accessories catalog is now available.
The new RF & Microwave catalog offers more than 200 pages of in-depth information on the most reliable and repeatable RF & microwave switches, attenuators, amplifiers and other test accessories. This includes mixers, detectors, directional couplers, power dividers, splitters and PXI modular test accessories. New product highlights and easy-to-read product selection and comparison tables help users find just the right Keysight accessory to complement their test and measurement environment.

The English version is currently available for download at http://www.keysight.com/find/mtacatalog— registration is required to obtain this informative catalog. For information regarding the company's RF and Microwave test accessories product, please visit http://www.keysight.com/find/mta.