RUAG Space has built the onboard computer ("brain") and heat protection for the Space Data Highway satellite from ESA and Airbus.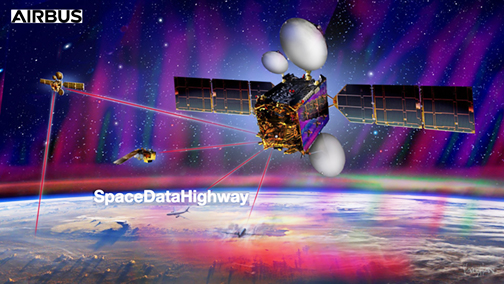 The European Data Relay System (EDRS), dubbed the "SpaceDataHighway," uses innovative laser technology to dramatically cut the time needed for Earth Observation (EO) satellites to deliver information to the ground. The second satellite to join the sister satellite already on-orbit is due for launch on August 6.
The "brain" (onboard computer) of the latest satellite, called EDRS-C, was delivered from RUAG Space to the satellite builder
OHB System AG
. The onboard computer controls and monitors the payload of the satellite and many other subsystems.
Additionally, thermal Insulation from RUAG Space protects the satellite from cold and heat in space. The insulation is comprised of several layers of metal-evaporated polyimide film that is thinner than a human's hair. Optical Solar Reflectors from RUAG Space deliver additional heat protection. The mirrors help to reject the excessive heat created by the spacecraft into space to keep the satellites payload at perfect operating temperatures. RUAG Space is Europe's market leader in thermal insulation for satellites. Also, the central tube for the satellite was produced by RUAG Space.
EDRS-C will be launched from Kourou, French Guiana (South America) on board an Ariane 5 launcher. The top of the launcher, the payload fairing, was built by RUAG Space. The payload fairing protects the satellite during launch through the atmosphere.
EDRS is a public–private partnership between the European Space Agency ESA and Airbus. The data highway enables people to observe the Earth almost live, accelerating responses to emergency situations and spurring the development of new services and products.
Peter Guggenbach, CEO RUAG Space, said the company's high quality computer products are designed to reliably fulfill their tasks in a very harsh environment. The compact satellite management unit represents a highly integrated and efficient solution providing both the command and control of the spacecraft and the attitude and orbit control functions. The equipment has been the basis for delivery of further central computers to a series of meteorological and telecommunication satellites. Our products are key to the success of the mission and the firm's payload fairings have been implemented successfully in almost 300 rocket launches to date.