There's nothing quite like the sense of satisfaction obtained when a major project comes to a successful fruition—Alpha Satcom has just acquired such an experience.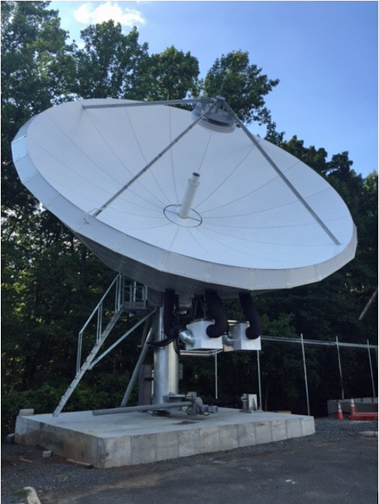 The company has successfully completed the installation and testing of a 9.0 meter, Ku-band, Lo-PIM antenna system in Holmdel, New Jersey. This specially designed antenna/feed combination was required to operate from 10.7 to 12.5 GHz Receive and 12.75 to 14.5 GHz Transmit.
With only a 250 MHz guard band between the Receive and Transmit frequencies, the 3rd order inter-mods generated during multi-carrier operation can effectively mask receive signals. This requires a uniquely designed feed as well as structural changes to the main reflector as well as precise installation techniques for the reflector surface.
Testing was performed before and after the de-icing installation with no changes in performance. The difficult Lo-PIM specifications were met during the first testing phase.