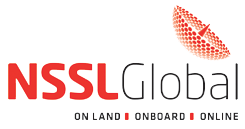 An announcement from the independent satellite communications provider NSSLGlobal relayed the appointment of Dr. Andrew Slaney as Group Chief Technology Officer (CTO). Dr. Slaney will work alongside the NSSLGlobal leadership team to roll out the company's technology roadmap, to deliver innovative engineering solutions to its existing and future customer base.
Dr. Slaney has worked in the communications industry for 25 years, specializing in communication system design at organizations such as Satellite Information Systems Ltd (SIS), Ultra-Electronics, GigaSat and Vislink. Dr. Slaney brings a wealth of experience leading design teams at CTO and Technical Director level, and has a proven track record for fast-tracking product growth and innovation within manufacturing organizations. Dr. Slaney has extensive experience of working in the commercial, government and military markets and led the development of a range of innovative Multi-Band, rapid to deploy, Micro-VSAT terminals.
Sally-Anne Ray, Group CEO of NSSLGlobal commented the appointment of Dr. Slaney to the company leadership team is part of their commitment to the long-term NSSLGlobal strategy of becoming an engineering powerhouse with the resources to design and develop more of their own industry-leading solutions for their core maritime and government mobility markets. With his R&D background and extensive experience in communication system and product design, Dr. Slaney is just the person to take this strategy forward.