[SatNews] Tempus Global Data, Inc. has successfully entered into an agreement with Logistic Specialties, Inc. (LSI) to sell weather data to the United States Government.
The agreement has been signed by Alan Hall, Chairman and CEO of Tempus Global Data, and Sean Slatter, CEO of LSI, headquartered in Layton, Utah.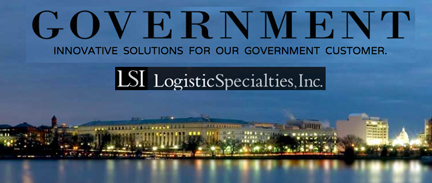 According to Alan Hall, Chairman and CEO of Tempus Global Data, there is an urgent, mounting demand for an upgrade in weather technology in government circles and a clear trend toward outsourcing orbital assets to the private sector. "We've built our model around that expectation," he said. "We expect to sell weather data to a wide range of government and commercial clients," said Hall, "including airlines, energy companies and insurance underwriters. Our technology has very broad reach. But the original sensors were built in cooperation with the U.S. Government and they will be our primary customer as we begin operations."
"We selected LSI as a partner for three reasons," said Hall."First, LSI has 42 years experience building and retaining relationships with government agencies and closing contracts for their client base. Second, they have a skilled team in place to move quickly into a wide variety of agencies, including the military and NOAA. Third, they are located near our headquarters, adjacent to Hill Air Force Base in Utah. This helps create management efficiencies and partner integration. We think LSI is the perfect partner to help us secure early contracts and to accelerate development of the data and visualization tools that will come from the implementation of our technology."
The Tempus technology is based on the Utah State University-built Sounding & Tracking Observatory for Regional Meteorology instrument (STORM) under an exclusive agreement, says Hall. It leverages the GIFTS sensor built for NASA by USU and will be flown, primarily, as a hosted payload aboard commercial telecommunications satellites.
LSI CEO Sean Slatter said in a statement, "We have watched with great interest the development of this next generation of weather data gathering and forecasting. Many of the government agencies we work with every day have expressed concern that the U.S. weather technology on orbit is aging and rapidly becoming obsolete. Inside the government there is great demand for the clarity that comes from a persistent sensor flying at GEO orbit. The Tempus approach is dynamic and long overdue."
Financial terms of the agreement have not been disclosed.
For more information, please visit the Tempus infosite http://www.tempusglobaldata.com/.
The LSI infosite is located at http://www.lsiwins.com/GovernmentServices.aspx