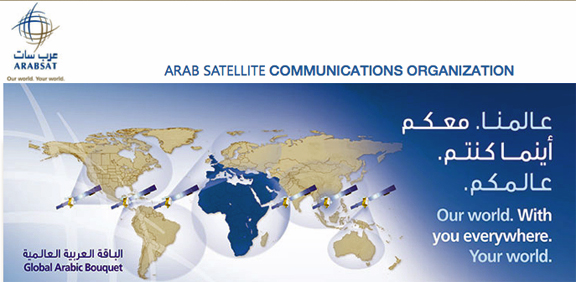 [SatNews] As part of a long term partnership, ARABSAT has announced the successful accomplishment of its project with STC—a leading GSM operator in MENA region—to renew and upgrade their satellite hub in Riyadh (Dirab).
The upgraded satellite hub will eventually support STC in providing premium satellite communication and broadband services to private and governmental sectors.
Khalid Balkhayour, President and CEO of ARABSAT, said "The multi-million dollars renewal allows reliable communications throughout Arabsat Badr-5, the new state-of-the-art satellite at 26 degrees East, with an extensive footprint that will facilitate the operations of STC with high throughput links. ARABSAT and STC continue to work very closely to enhance their presence in domestic and international markets."
Abdul Aziz AlSugair, Chairman of the Board of STC, said, "The establishment of the station, in partnership with Arabsat, will endorse the depth of experience in both organizations, in the field of developing communications services provided via satellite throughout the Middle East."
The Arabsat infosite may be accessed at http://www.arabsat.com/