[SatNews] ORBCOMM Inc. (Nasdaq: ORBC) has completed the acquisition of InSync Software, Inc. (InSync), a provider of Internet of Things (IoT) enterprise solutions across a broad spectrum of vertical markets, applications and customers.
Headquartered in San Jose, California, InSync's software powers global sensor-driven asset tracking and remote monitoring applications that allow end users, managed service providers and independent software vendors to increase asset visibility, improve operational efficiencies and reduce risk.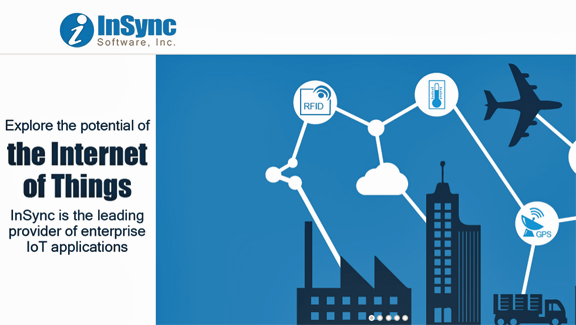 The acquisition of InSync supports ORBCOMM's strategy to provide the most complete set of applications and capabilities in the M2M industry, while broadening ORBCOMM's market access to a wide range of industries. With the addition of InSync's versatile, turn-key software applications, ORBCOMM will enable its customers to rapidly build and deploy M2M and IoT enterprise solutions in core markets including transportation & distribution, cold chain, warehousing, supply chain, yard management, and manufacturing.
ORBCOMM's new and existing customers will benefit from InSync's high-performance enterprise system adaptors and interfaces, which enable software solutions to be integrated with existing enterprise systems quickly and easily for maximum cost savings and immediate Return on Investment (ROI). In addition, ORBCOMM will expand InSync's uniform software platform that currently leverages RFID, cellular and sensor technologies to include satellite technology. InSync's current customers include Iron Mountain, Dell SonicWALL, Gates Global LLC and Emerson Electric, Co.
"InSync is a best-in-class application builder, and their advanced enterprise solutions will help our resellers and solutions providers reduce development costs and time to market while delivering powerful IoT solutions to end users in key vertical markets," said Marc Eisenberg, ORBCOMM's Chief Executive Officer. "In addition, InSync brings an impressive base of customers and adds significant capabilities to ORBCOMM's software team."
ORBCOMM acquired InSync from privately-held IDENTEC GROUP AG. InSync has 47 employees divided between the U.S. and South Asia, including a development center in Hyderabad, India. This transaction closed on January 16, 2015.
For additional information, please refer to ORBCOMM's SEC filing on Form 8 - K regarding this transaction.
The ORBCOMM infosite may be accessed at http://www.orbcomm.com/
Details regarding InSync may be viewed at http://www.insyncinfo.com/