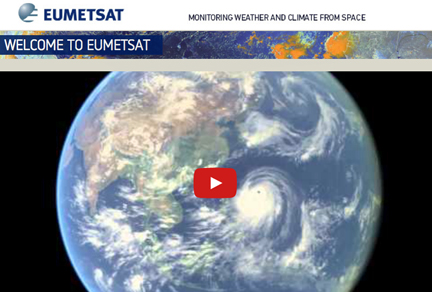 [SatNews] New EUMETCast data receiving stations have been installed in Uzbekistan and Tajikistan, all under the Satellite Data access for Central Asia (SADCA) project.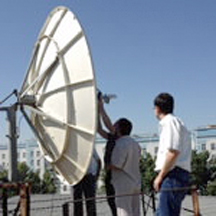 The new stations follow on from successful installations in Turkmenistan, Kazakhstan, and Kyrgyzstan. Experts from the Turkish State Meteorological Service (TSMS) installed the stations, while forecasters from each national service were trained by EUMETSAT and TSMS. Speaking at the EUMETSAT Council Meeting in Helsinki, Finland, Ä°smail GüneÅŸ, General Director of TSMS, said,"We are happy to confirm the successful installation of the SADCA stations. The implementation of the project has now concluded. Millions of people are now benefiting from high quality Meteosat data for daily weather forecasts."
TSMS and EUMETSAT will provide ongoing support to the users in Central Asia through the EUMETSAT help desk and through software maintenance provided by TSMS.
SADCA is a joint initiative of the Turkish State Meteorological Service (TSMS) and EUMETSAT to promote the operational access to meteorological satellite data by the National Meteorological and Hydrological Services (NMHS) of five Central Asian countries: Turkmenistan, Uzbekistan, Tajikistan, Kazakhstan, and Kyrgyzstan. It supports the Strategic Plan of the World Meteorological Organization's Regional Association – II.
The EUMETSAT infosite is located at http://www.eumetsat.int/website/home/index.html