Understanding power consumption patterns and characterizing battery life is a critical part of a device's design and can be the difference between success and failure.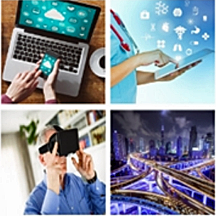 Smart devices, which rely on internet connectivity to collect and exchange data, have a unique set of engineering demands.
One of the biggest challenges is maximizing the life of their small, on-board batteries. IoT smart devices, such as home automation systems, industrial sensor-nodes and wearable medical devices, must work for long periods of time between charges and cannot fail.
Learn how to make accurate battery drain measurements to achieve longer battery life by downloading these Keysight Technologies application notes that cover topics such as how to:
Measure, analyze and characterize dynamic current drain and make precise current profile measurements
Make appropriate design and test decisions to maximize battery life for IoT smart devices
Determine the best test solutions for your application
Understand additional challenges for IoT device designers and developers
Keysight is ready to assist in keeping pace with the industry's trends. Download these application notes via this direct link and retain that competitive advantage of your business.