[SatNews] Airbus Defence and Space has signed a production contract with ELV (European Launch Vehicle, an AVIO and ASI Company), the industrial prime contractor for the European Vega launcher, to provide electronic components, including inertial navigation systems and backup units.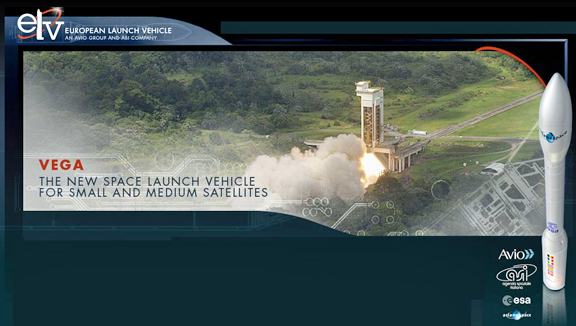 This contract follows on from the agreement signed by Arianespace and ELV on October 29, for 10 Vega launchers, scheduled to enter service from the end of 2015. The electronic components for this contract are the same as those for the European heavy launcher Ariane 5 and will be produced on an assembly line shared by the two launchers. The competitive advantage already gained from the last Ariane 5 production batches will therefore be passed on directly to the new batch of Vega launchers.
Vega is a three-stage solid-propellant vehicle with a maneuverable liquid-propellant injection module specially designed to place payloads of up to 1,500kg. into low-Earth polar orbits of 700km. Its main purpose is to provide Europe with a reliable, competitive and efficient payload launcher for scientific and Earth observation missions. Airbus Defence and Space has been involved in the Vega program since its inception in 2003 as ELV Subcontractor.

"Our solution—a successful synergy whereby we use the same elements as for Ariane 5—helped us to win this contract, and will hopefully encourage other European space launcher programs to pool their resources, too," said François Auque, Head of Space Systems. "The contract also demonstrates our ability to provide critical components as a subcontractor while simultaneously acting as the prime contractor for major space programs such as Ariane."
The Airbus D&S infosite may be accessed at http://www.airbusdefenceandspace.com/
The ELV infosite may be reached at http://www.elv.it/