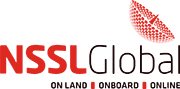 NSSLGlobal has acquired the remaining 49 percent stake in Marine Electronics Solutions Ltd. (trading as UK Electronic Solutions), a specialist in installation, maintenance, supply and development of communication and navigation products and solutions for the maritime, government, offshore renewables and oil & gas sectors.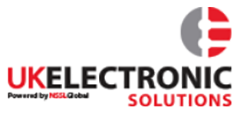 The full acquisition and integration of UK Electronic Solutions into the NSSLGlobal Group will further strengthen NSSLGlobal's presence in the North East of the United Kingdom. Based on the doorstep of the North Sea where the U.K. wind renewable industry is dramatically expanding, and the oil & gas industry is on the positive upturn, this acquisition reflects how much NSSLGlobal values these two market sectors and the potential business which they will bring to the NSSLGlobal Group.
Marine system integration and technical solutions within NSSLGlobal will continue to be strengthened by UK Electronic Solutions' existing in-house marine technical development engineers who designed and developed "Oceanic Dynamics," a portable yet all-encompassing motion and impact monitoring system designed to give vessel operators tailored reporting on how both their vessel(s) and crew are performing, and these solutions will in turn be integrated within the NSSLGlobal insight suite of management control applications.
As part of the acquisition, Paul Rutherford, previously the managing director of UK Electronic Solutions Ltd. will become Director of Service Engineering for the UK division of NSSLGlobal.
Sally-Anne Ray, Group CEO of NSSLGlobal, said that for the company this is a logical next step in the firm's long-lasting and well-proven partnership with UK Electronic Solutions. In addition increasing NSSLGlobal's service engineering capability with an additional team of highly skilled and customer focused system & service engineers, the company will further strengthen its service and support and marine expertise throughout the UK, and the North Sea region, which is strategically important for our activities in the UK, Germany, Denmark and Norway.
Paul Rutherford added that NSSLGlobal and UK Electronics Solutions have already enjoyed strong cooperation on service, products and solution development, and the full integration of UK Electronic Solutions into the NSSLGlobal Group made obvious sense to both companies in order to strengthen the company's UK technical service and solutions development base in the United Kingdom.