DPW Holdings, Inc. (NYSE American: DPW) ("DPW" or the "Company") has revealed that Coolisys Technologies, Inc., ("Coolisys"), through their wholly owned subsidiary, Enertec Systems 2001, Ltd. ("Enertec"), has received a contract totaling $2,900,000 from a leading defense and aerospace OEM to develop and manufacture a comprehensive satellite testing system for that firm's space division.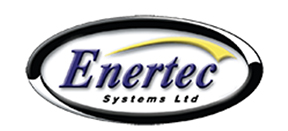 Enertec is a defense and aerospace designer and manufacturer of advance multi-purpose electronic systems including customized computer-based automated test equipment and turnkey electronic solutions designed to perform in harsh environments and battlefield conditions.
Executive Comments
Zvi Avni, the CEO of Enertec, said this important win is the result of a multi-year sales developmental effort and reinforces Enertec's strategic focus on delivering complex solutions for the defense, and aerospace industry, domestically and abroad. We believe we are well-positioned to pursue additional orders for similar systems from existing and new customers.
Coolisys' President and CEO, Amos Kohn, stated the company is excited that Enertec was awarded this contract to provide a satellite testing system based on the company's modular test-system architecture. Coolisys believes this illustrates Enertec's ability to work with the firm's customers to identify their needs and demands and enhances Enertec's reputation as an innovative provider of state-of-the-art mission computer testing equipment. This exemplifies Coolisys' strong customer-driven ability to provide comprehensive advanced technological solutions for the rapidly expanding aerospace industry.
or available at www.sec.gov."