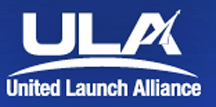 United Launch Alliance has found it necessary to say farewell to 350 employees of the company, with notifications of separation going out on Thursday to those affected.
Departures were experienced in Alabama, California, Colorado, Florida and Texas—some 240 of the separations were through voluntary exits.
The impact of new launch concerns has caused some struggles for this JV between Boeing and Lockheed Martin, with Tory Bruno, the Chief Executive Officer of ULA stating back in April that he expected a workforce reduction of as many as 500 employees in 2017.