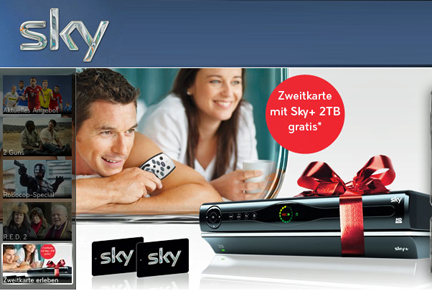 [SatNews] Sky has now further increased the company's efficiency and customer satisfaction with on-site installations service as engineer productivity has doubled with the FLS VISITOUR scheduling and FLS Mobile solution.
Sky Deutschland is the leading payTV company in Germany and Austria with more than 3.5 million subscribers. Sky offers live sports, current films, award-winning TV series, kids programs, and documentaries as well as outstanding innovations and an awarded customer service.
One way to access this high quality content is via satellite. Sky provides a service for on-site installation through its own technical support team and also approved partners. In 2011, with objectives to improve service and efficiency, Sky Deutschland made the switch from regional to centralized scheduling and selected FLS VISITOUR and FLS MOBILE to optimize its appointment and route planning. With FLS VISTOUR, the time required to book appointments has been cut by half. The intelligent planning algorithm reacts within seconds resulting in the optimal scheduling of technicians.
"We are very pleased with FLS. Due to the combination of FLS VISITOUR and FLS MOBILE new processes and organizational structure were implemented. As a result, our technicians are able to complete twice as many jobs per day than before. Customer satisfaction has increased, showing that 93 percent of customers now rate the service with grade 1 and 2," said Lydia Otto, Sky's Director of Field Service.