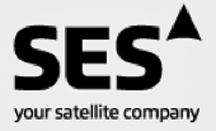 [Satnews] SES S.A. (NYSE Euronext Paris and Luxembourg Stock Exchange: SESG) has opened their new Antenna Field Technical Facility (ATF) building, that hosts the Satellite Operations Centre (SOC, in the presence of HRH the Grand Duke Henri and Prime Minister Xavier Bettel and Vice Prime Minister Etienne Schneider—the new ATF is a result of the significant growth of the SES fleet controlled from the Betzdorf SOC.
The 450 square meters SOC overlooks the new antenna field and displays state-of-the-art features, as well as the highest level of redundancy for infrastructure including power, cooling, network, security and computer systems. From this SOC, a team of highly-skilled satellite controllers provides 24/7 monitoring and management of 33 SES satellites, as they deliver a range of services including broadcasting high quality television channels; corporate networks for major global companies; high-speed connectivity for airlines and the maritime industry; and supporting multiple Government activities around the world. The SOC is sized to control up to 100 satellites and is organised in consoles, with one controller managing six to nine satellites from a single console. The remaining satellites from the SES fleet are operated from Gibraltar and Princeton (US).
The ATF designed by Christian Bauer Associés fits into the high-tech context of the overall Betzdorf site. It displays metal and glass facades to its exterior and perforated metal textures within exterior surfaces. Divided into four levels, the ATF enhances technical support for the new antenna field and helps improve engineers' working conditions, while a central stairwell with zenithal lighting via multiple domes provides access to the different levels and various functional areas. The main roof is "extensively green" with rain water funneled from the top of the roof to all rain water reservoirs throughout the entire facility and then further supplied to nature.
The ATF building meets the requirements of the "New Energy Passport" for business-industrial and office buildings while certification as a Class C building is targeted. This is achieved through the implementation of powerful technology as well as other architectural measures, which meet energy requirements. For instance, a new energy-efficient cooling, free-chilling system, substantially lowers the costs of cold production and improves heat exchange. In addition, the amount of energy required to produce heat has been kept to an extreme minimum and is sourced from waste heat from the refrigeration compressors which are operated as heat pumps.
Executive Comment
"With a constant eye on operational excellence, resiliency, customer success and security, SES has positioned its three primary satellite operations centers in widely diverse regions of the world," said Martin Halliwell, Chief Technology Officer for SES. "Our new Luxembourg-based SOC features the latest control technologies and capabilities that will allow SES to meet ever-evolving customer demands and an ever-changing satellite fleet for decades to come," Halliwell said. "Whether it's electric propulsion satellites or an expanding fleet, SES has the expertise and the advanced satellite control stations to deliver on the future."