According to Igor Denisov, the Russian Deputy Director General for Advanced Research Fund, a successful, 48 hour, non-stop flight of the nation's Sova atmosphere research craft was completed, as reported by the online infosite, Sputnik International.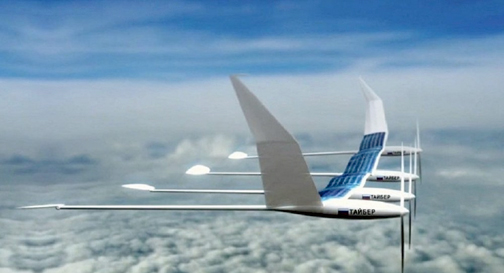 On Tuesday, a prototype of this first solar powered unit—called Sova—with a wingspan of 9 meters (30 feet) successfully completed a 48-hour non-stop flight. Sova could fly indefinitely and would only be limited in the capabilities of various missions by the lifespan of the installed microelectronics.
Denisov said that what makes Sova special is that, as Russia is located in the northern climes of Earth, there's not a great deal of sunlight to be captured, but this craft is able to function well with the energy that can be collected. He added that, in the near future, a prototype with [a wingspan of] 27 meters [88.6 feet] will be built, one that will be able to work even beyond 70 degrees parallel [north], where there is no sun, only polar night.
Sova refers to an entire family of the research and development projects that will help ensure continuous monitoring of the Earth's atmosphere in high latitudes and will also serve as a telecommunications hub. The mission is being carried out by the Russian Advanced Research Fund in collaboration with the Moscow-based Taiber R&D Company.
The Fund for Perspective Research was founded in 2013 to strengthen research and production of technology for the Russian military. The Fund is currently working on over 50 projects for which labs have been established at leading Russian universities and research institutes.