Horizon Technologies will be attending the Farnborough International Airshow on July 11 – 17, 2016.
Visit booth 16, Hall 1, located in the UK Village where the company will be showcasing and demonstrating the New 2nd Generation FlyingFish™ to current and prospective customers.

The Farnborough International Airshow is a week-long event that combines a major trade exhibition for the aerospace and defence industries with a public airshow. The first five days are dedicated exclusively to trade, with the final two days open to the public. The airshow is an important event in the international aerospace and defence industry, providing an opportunity to demonstrate civilian and military aircraft to potential customers and investors.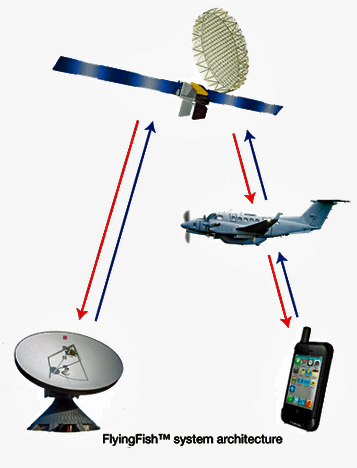 The Farnborough show comes on the heels of Horizon Technologies' first 2016 shipments of the New 2nd Generation FlyingFish™ to NATO and non-NATO customers. The New 2nd Generation FlyingFish™ is the world's most advanced airborne satellite phone monitoring system. We have an unsurpassed and unrivaled record in providing our customers with this important component of SIGINT bandwidth. For most of our customers, FlyingFish is essential to every ISR mission.
John Beckner, Director, Horizon Technologies, said, "We continue to expand the envelope in our market, and we are very close to deploying our first system with off-board intelligence exploitation via datalink. In addition, we are working with our L-3 partners on a miniaturization initiative which will allow FlyingFish™ to be deployed on a whole new class of small UAVs."
To set up a meeting with Horizon Technologies, please email info@horizontechnologies.eu