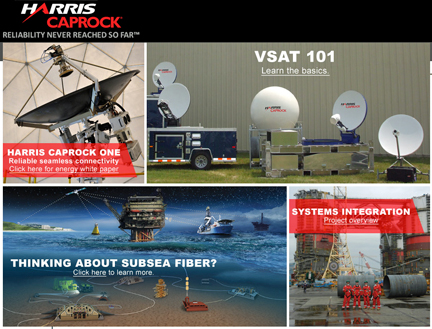 [SatNews] Harris CapRock Communications has introduced a service that enables remote maritime and oil rig crew members to stay connected with family and friends anywhere in the world via their cell phones or smartphones.
The service provides crew members—even in the most remote locations—with reliable mobile roaming as well as pay-as-you-go voice, text, email and some smartphone data services. Global on-site assistance is also available.
Crew members can use either a local prepaid SIM card or home network roaming option. With home network roaming, they can keep their existing handsets and phone numbers without changing their SIM cards. Billing is sent directly to the individual's home network account.
Executive Comment
"Our expanded offshore GSM service increases connectivity and boosts morale for our energy and maritime customers' crew members," said Tracey Haslam, president, Harris CapRock Communications. "This allows reliable communication with management as well as loved ones at home."