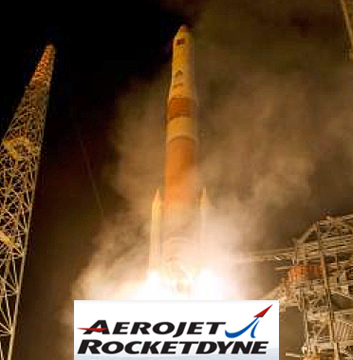 Aerojet Rocketdyne, a subsidiary of Aerojet Rocketdyne Holdings, Inc. (NYSE:AJRD), and Space Systems Loral (SSL), a leading provider of commercial satellites, recently celebrated three key centennial milestones for the companies.

This past year, SSL launched its 100th satellite built on the SSL 1300 platform; Aerojet Rocketdyne delivered 100 bipropellant apogee thrusters for those 100 SSL 1300 satellites; and, coincidentally, the 100th SSL 1300 also used Aerojet Rocketdyne's 100th High-Performance Apogee Thruster (HiPAT™).
The SSL 1300 was originally introduced in the 1980s and at that time used the Aerojet Rocketdyne R-4D-11 bipropellant apogee thruster, which was specifically developed and qualified for the SSL 1300. SSL has continually evolved the 1300 platform over the years to provide higher power, increased payloads, longer life and greater flexibility. As part of this evolution in capability, the HiPAT™ was first introduced into the SSL 1300 platform in 2002. The HiPAT™ is used on four different GEO Comsat platforms, and provides the highest performance of any bipropellant apogee thruster in the world.