[SatNews] TE Connectivity (TE) is featuring its latest end-to-end solutions for rugged vehicle network backbones that are designed to help meet the U.S. Army's VICTORY Program requirements, at AUSA Booth 7929, October 21-23, 2013, in Washington D.C.
TE will be featuring the following end-to-end solutions: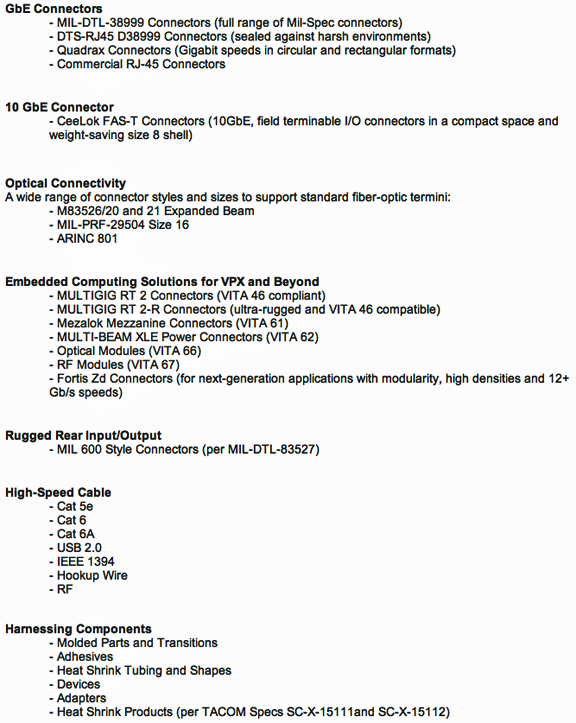 TE will also be showcasing Advanced Composites and Antennas. Today's military electronics enclosures have competing demands including thermal management, EMI shielding, and weight, space and size saving. TE is a global provider of high-performance polymers and composite solutions for harsh, high-temperature and corrosive environments.