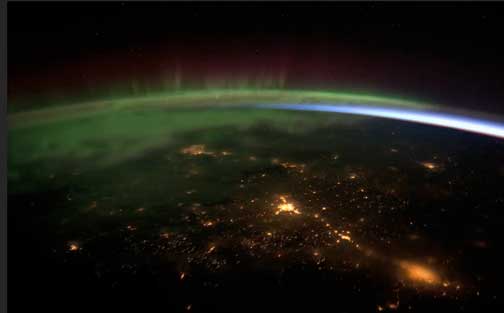 [SatNews] Sometimes it's important to just sit back and admire the view—especially if you're aboard the ISS...
Astronauts aboard the International Space Station recently filmed what is among the most spectacular night imagery ever taken from space of the United States.
Taken between January 29-February 3, the images show a continent ablaze with light, from the electric glow of hundreds of cities to a spectacular aurora borealis flickering on the northern horizon. The video includes flights above Mexico showing the entire Gulf Coast and continuing the length of the East Coast. Other video capture scenes from Brownsville, Texas, to the Great Lakes and above the St. Lawrence Seaway. Still another sequence begins in the western U.S. and continues across the Great Plains.
New imagery also shows the aurora during flights above Canada. The imagery was taken using a still camera aboard the station, orbiting 240 miles above Earth. For more about the International Space Station visit .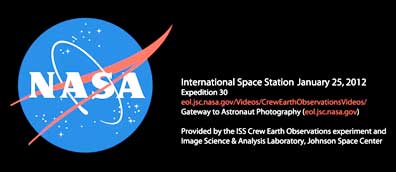 Across Southwest Canada at Night
This still shot of the video (above) was taken by the crew of Expedition 30 on board the International Space Station. The sequence of shots was taken January 25, 2012 from 12:34:11 to 12:36:28 GMT, on a pass from near the border of British Columbia and Washington state, near Vancouver Island, to southern Alberta, near Calgary. The main focus of this video is the Aurora Borealis over Canada, which appears very near the ISS during this short video.
The imagery also is available on the Internet at NASA's Gateway to Astronaut Photography of Earth.
The video is available at.