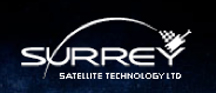 [SSTL] Eight UK innovations are hitching a ride on TechDemoSat-1—it's a case of small satellite, big mission for the satellite, which is due for launch on July 8, 2014, at 15:58:28 UTC from Baikonur Cosmodrome in Kazakhstan on board a Soyuz-2 launch vehicle with a Fregat upper stage.
UK industry, academia and education have worked together with SSTL on a satellite that will be an 'in-orbit test facility' for innovative UK equipment and software. TechDemoSat-1 is a highly significant mission for the UK space industry as it has encouraged closer working between academia, education and industry and displays an imaginative governmental approach for supporting evolving British innovation, science and technology.
Companies competing in the space marketplace face some unique challenges – whilst the conditions of space can be simulated on the ground using thermal, radiation and vibration testing, the keywords in the industry for securing orders are "flight-proven" and "heritage", which can only be earned by actual in-orbit operations. What's needed is a low-cost, low-mass, flexible satellite design that can enable equipment providers to prove their prototypes in space and this is where technology demonstrators, sometimes also called orbital test-beds, like TechDemoSat-1, come to the fore. Most missions will only fly one or two payloads per satellite—but on TechDemoSat-1, SSTL are incorporating eight separate payloads and trialling a number of in-house developments. These include an enhanced on-board computer, a new battery charge module and newly qualified cell types on two of the solar panels. An improved propulsion system will also fly with a high performance resistojet thruster, alongside increased accuracy sun sensors. The on-board communications network, known as the CANbus, has also been upgraded.
SSTL has overseen the systems engineering process and each payload has been checked from the initial design phase onwards to ensure safe operation alongside its co-passengers. Meticulous mission planning will ensure that operating schedules are optimised to manage the available spacecraft power budget.
The TechDemoSat-1 mission team illustrates the UK's strong, long-standing, alliance of industry and academia in space research. The research institutions flying primary payloads on the spacecraft—RAL, University of Oxford, UCL-MSSL, University of Surrey and Cranfield—all have prestigious track records in supplying instrumentation to space science missions. Like their industrial colleagues they are continually working on state of the art research and have seized the opportunity presented by the TechDemoSat-1 mission to showcase their capability as they, too, must compete against institutions world-wide.

The "Size and Health of the UK Space Industry" survey, published by UK Government's Department for Business, Industry and Science, acknowledges that its importance to the domestic economy goes beyond statistics and the UK, like other space faring nations, has grown to understand the value of the space industry in inspiring the next generation, namely in teaching of Science, Technology and Maths (STEM).

The Langton Star Centre's LUCID experiment on TechDemoSat-1 is an inspirational example of enabling students in secondary education to make a major contribution to space science research alongside their colleagues in industry and academia. LUCID will provide 'real' data on cosmic ray energy, type, intensity and direction counting the arrival of high energy particles. Data will be available to schools in support of physics and general science lessons.

Collaboration in space isn't new and is reflected in the strength of the European Space Agency (ESA). Technology demonstrator missions aren't new either, but what makes the TechDemoSat-1 mission noteworthy is that it is a wholly-British affair with a tremendous solidarity of purpose between government, industry, academia and schools that is intended to support technology development and ignite enthusiasm in the next generation and the public at large. The hope at SSTL is that it will be the first of a series of British technology demonstrator missions that will help push the boundaries of space-based technologies.
The payloads flying on TechDemoSat-1 are:
MuREM, a flexible miniature radiation and effects monitor from Surrey Space Centre
ChaPS, a prototype compact instrument to detect electrons and ions from the Mullard Space Science Laboratory
HMRM, a lightweight, ultra-compact radiation monitor designed to measure total radiation dose, particle flux rate and identify electrons, protons and ions from Rutherford Appleton Laboratory and Imperial College
LUCID, a device to measure characterisation of the energy, type, intensity and directionality of high energy particles from the Langton Star Centre
Compact Modular Sounder system, a modular infrared remote sensing radiometer unit from Oxford University's Planetary Group and Rutherford Appleton Laboratory
De-orbit sail from Cranfield University
Cubesat ADCS, a 3-axes attitude determination and control subsystem from SSBV
Sea State Payload, a device using an enhanced GPS receiver from SSTL and components from a Synthetic Aperture Radar from Airbus Defence and Space to monitor reflected signals to determine ocean roughness
The TechDemoSat-1 mission is part-funded by UK government, through the Technology Strategy Board (TSB) and South East England Development Agency (SEEDA), and the satellite is based on the SSTL 150 spacecraft platform developed for the Rapid Eye constellation], suitably modified to accommodate the range of demonstration payloads.
Please visit http://www.sstl.co.uk/ for further information.