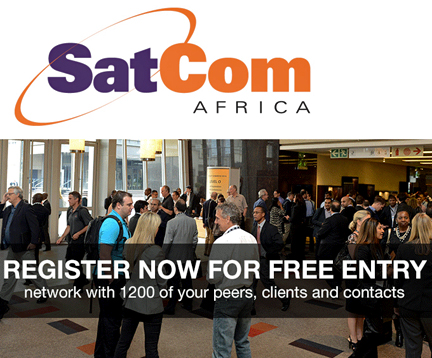 [SatNews] Running from May 20th through the 21st, at the Sandton Convention Center in Johannesburg, South Africa, is an event that tackles innovation and investment in satellite communications for operators and end users—SatCom Africa 2014.
This free conference will answer questions such as:
How to make your case for a large capital lay-out on VSAT equipment
How to get satellite services front of mind as a fibre alternative in remote areas
How can you benefit from equipment with both terrestrial and satellite capabilities
How to minimize satellite interference for seamless connectivity
How to overcome in-filed deployment challenges
The show will offer inspiration and ideas that can be implemented immediately. Learn from up-to-date case studies and see the latest developments communication solutions. This is a unique combination of a VIP conference, free technical sessions and a world-class exhibition.
SatCom Africa is the most ideal ideas exchange for those exploring the overlapping issues of connectivity. The event will help attendees create more reliable and efficient networks to maximize profitability.
For more information, or to register for this event, please access this direct infopage link