[SatNews] The firm has awarded their 8th annual awards to...
Euroconsult
, a leading global research and analyst firm specializing in the satellite sector, has announced the recipients of its
8th Annual Awards for Excellence in Satellite Management
. These awards are bestowed upon leaders and their companies for outstanding accomplishment in the satellite sector.  Euroconsult pays tribute to the winners each September in Paris during the
World Satellite Business Week
, the industry's annual senior executive event, now in its 15th year.  Industry experts from Euroconsult, Space News, and SatelliteFinance use rigorous quantitative (Financial performance indicators, such as EBITDA, revenue and profit growth, transponder, subscriber, transponder or terminals growth and market penetration) and qualitative (Innovation, strategic decisions, impact) standards to select the winners. This year, winners were celebrated from the following four categories during the World Summit for Satellite Financing:
Global Satellite Operator of the Year – Inmarsat
Strategic Transaction of the Year – EchoStar Corporation
Regional Satellite Operator of the Year – AsiaSat
Broadband Satellite Operator of the Year – Hughes Communications
The category of Earth Observation Operator of the Year has been eliminated, with Euroconsult creating a separate set of awards for the Earth observation community, presented at the
Symposium for Earth Observation Business
on Sept 16th. "Euroconsult and our fellow jurists are pleased to honor the companies and executives whose strategic leadership, innovation, or performance have significantly influenced the satellite industry in the past year," said
Pacôme Revillon
, CEO of Euroconsult.  "The industry comes together at the World Satellite Business Week to recognize the winners and the achievements that are shaping the industry."
The distinguished winners shared their thoughts:

Global Satellite Operator of the Year:
Andrew Sukawaty
, President & CEO,
Inmarsat
— "I am delighted to be collecting the award for Global Operator of the Year. This award, in a year of record revenues and profits for Inmarsat, recognises the strength and effort of our whole team. We are very grateful to the judges for their recognition of our mission-critical services, quality delivery and the continuing success of our business".

Strategic Transaction of the Year
:
Charles Ergen
, Chairman,
EchoStar Corporation
— "We are pleased to be recognized by Euroconsult for the Strategic M&A Transaction of the Year, The award is confirmation of our belief in the unique and compelling fit between Hughes and EchoStar. With a rich engineering culture, an extensive fleet of owned and leased satellites, and leadership in broadband networking technology and services, the combination of EchoStar and Hughes will create increased potential for  video and data solutions globally."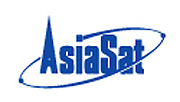 Regional FSS Operator of the Year
:
William Wade
, President and CEO,
AsiaSat
— "We are honoured to have received this prestigious award. We thank Euroconsult, Satellite Finance and Space News for this recognition for excellence in satellite management. We believe this award once again confirms AsiaSat's market leadership position. We look forward to continuing to provide excellent service through expanding our satellite fleet and ground infrastructure while continuing to offer a growing variety of attractive value added services to our customers."

Broadband Satellite Operator of the Year
:
Pradman Kaul
, President & CEO,
Hughes Communications
— "Hughes is honored to receive this prestigious award from Euroconsult. Our strong consumer subscriber growth on SPACEWAY® 3, the number of broadband systems shipped globally, and continued market leadership all added up to an excellent year. We look forward to broadband demand growing at a healthy rate across all sectors, and for Hughes, the launch of our high throughput Ka-band Jupiter satellite in the first half of 2012."