Asia Satellite Telecommunications Company Limited (AsiaSat) and Encompass Digital Media (Asia) Pte . Ltd. (Encompass) have partnered to provide Telekom Malaysia Berhad (TM) with C-band capacity on the AsiaSat 5 satellite to deliver live coverage of the 29th Southeast Asian (SEA) Games to viewers across APAC.
The biennial sporting event invites teams from 11 nations in Southeast Asia to compete in multi-sport games, held in Kuala Lumpur, Malaysia, from August 19 through 30. AsiaSat 5 will be an integral part of the satellite and fiber networks for the delivery of the event.

The events and games will be transmitted from all venues to the International Broadcasting Center (IBC). From there, the feeds will be delivered to broadcasters across the satellite's extensive footprint, spanning from Russia to New Zealand and from Japan to the Middle East and parts of Africa. Encompass will support TM with the satellite capacity and distribution, enabling the largest number of viewers across APAC to enjoy coverage of the opening ceremony, 405 events and 38 games until the closing on August 30.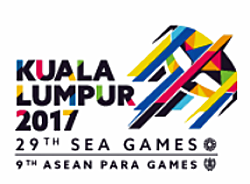 Rajiv Sansanwal,VP, Sales, Encompass, stated his company is delighted to be expanding their working relationship with TM and AsiaSat to provide the satellite distribution for the SEA Games. With a combined population of more than 647 million people of diverse language and culture, the SEA Games provide a platform for the Southeast Asia nations and its people to come together as one, to celebrate in this multi-sport spectacle.
Barrie Woolston, Chief Commercial Officer of AsiaSat, added that with his firm's extensive experience delivering top quality live sports coverage, and Encompass's unrivaled satellite distribution services, the company is confident that AsiaSat 5 will, once again, demonstrate its leading role as Asia's prime Occasional Use OU) platform to provide a fantastic viewing experience of this spectacular sports event to Asian viewers.