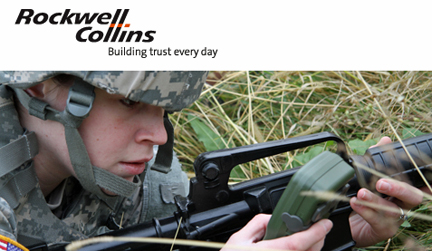 [SatNews] The Rockwell Collins ARC-210 radio recently became the first airborne radio to operate over the U.S. government's newest satellite constellation—the Mobile User Objective System (MUOS).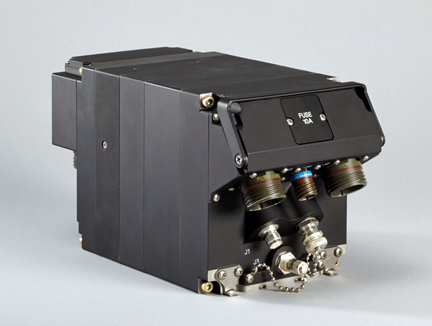 The MUOS system is based on cellular phone technology and represents a paradigm shift for Department of Defense satellite communications. The U.S. Air Force Research Laboratory (AFRL) conducted two weeks of MUOS ground and airborne testing. During the first week of testing, the ARC-210 was deployed in a ground environment for system operational tests that included conducting Over the Air Provisioning of the radios and passing of IP data.
During the second week, airborne MUOS operations were conducted from a system installed in a C-17 Globemaster III aircraft to a communications base station at Joint Base Lewis-McChord Air Force Base located near Tacoma, Washington. Testing also included voice and data operations, with the ARC-210 becoming the first airborne radio to successfully transmit over the full MUOS satellite system. In addition to supporting Air Force planned testing, the Rockwell Collins team completed successful interoperability testing with the government's ground MUOS radio, the AN/PRC-155.
The ARC-210 currently contains Demand Assigned Multiple Access (DAMA) and Integrated Waveform (IW) satellite communications capabilities. With the implementation of the MUOS waveform, the ARC-210 will provide all expanded and modernized Department of Defense UHF Beyond Line of Sight (BLOS) capabilities, and enables the use of new warfighter applications for increased situational awareness and connectivity.
The Rockwell Collins infosite may be accessed at http://rockwellcollins.com/