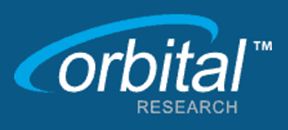 Orbital Research Ltd. has launched a new wideband Ka-band low noise amplifier (LNA).
Orbital's new wideband Ka-band LNA ups the ante with exceptional performance and high data throughput across 2.5 GHz of bandwidth. Designed primarily for satellite teleports and gateways, telemetry, tracking and command applications (TT&C) and airborne terminals, this new LNA leverages GaAs pHEMT MMIC technology and delivers the necessary gain and linearity to handle higher order modulation schemes.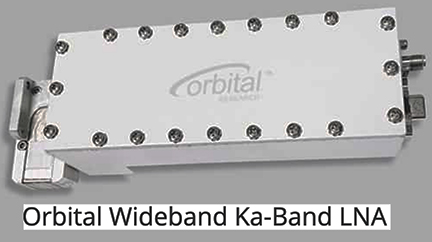 The Ka Wideband LNA is available with 55dB gain and excellent linearity across the band, uniquely qualifying it for both the GEO and LEO satellite markets. It supports Global Xpress (GX) configuration as well as commercially available Ka High Throughput Satellites (HTS) capable of handling modulation schemes like DVB-S2X.
Orbital Research will have this new product on-hand at Satellite 2019, on stand 2104, May 6 to 9, in Washington, DC.
Orbital's CEO, Ian McEachern, said the new Orbital Ka wideband LNA provides access to the complete spectrum of commercial Ka frequency bands, delivering exceptional performance for all SATCOM applications. The company's goal was to develop an LNA with superior noise figure, band flatness and linearity so operators can achieve better bit error rates, higher rain fade margins, and more throughput.

Trevor Hiebert, VP, Product Development explained that as LEO constellations rapidly expand, the firm's new, hand tuned, ruggedized LNA is exactly what the industry needs. In addition, the company is geared up to meet the market demand and able to deliver in weeks, not months."