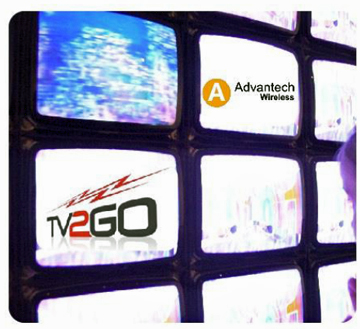 [SatNews] Advantech Wireless and TV2GO, two Canadian Companies, joined forces and talent to empower the live broadcast of of a major, international, multi-sport event, using Canadian technological excellence in HDTV transmission over satellite.
TV2GO chose Advantech Wireless for TV2GO's World Feed transmission of event, which was hosted in Toronto with athletes from across Latin America, South America, the Caribbean and North America. The Second Generation GaN based SSPAs/SSPBs continue the development roadmap introduced by Advantech Wireless back in 2010. These units are designed for Ultra HD transmission broadcasting and are DVB-S2X ready, providing an impressive 60 percent increase in Linear Transmit Power, without any increase in size or weight.
Executive Comment
"TV2GO and Advantech Wireless have joined their technical know-how and expertise to provide state of the art, advanced DTH Broadcast transmission of this major multi-sport event," said Cristi Damian, VP Business Development at Advantech Wireless. "The outstanding performance of our Canadian Athletes, with more than 200 medals won, was broadcast worldwide via live satellite feeds, using Canadian developed SapphireBlu™ GaN technology, the most advanced, Solid State Power Amplifier (SSPA) Technology in the market.
"We transmitted four simultaneous HD World Feed signals non-stop to Central America, South America and the Caribbean from July 10-25, 2015 on NSS-806 for our customer in Brazil. Simultaneously we were uplinking 3 channels for 10 hours daily to Puerto Rico on SES-2," said Lawrence Partington, from TV2GO Inc. "A parallel event for athletes with an impairment ran from August 7th to August 15th, 2015 and was transmitted on IS805 from TV2GO's Toronto teleport to South America and Europe."