Leveraging more than 20 years of RF and Optical experience, Foxcom introduces a new range of products that will serve the GPS/GNSS repeater market.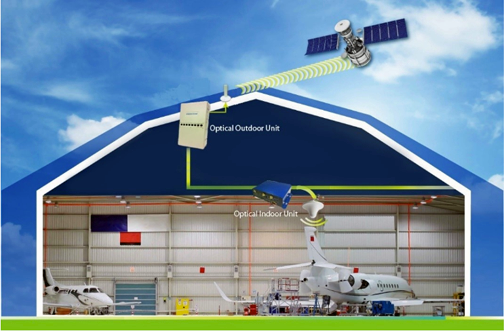 Following the successful launch of the company's Iridium repeater solutions, Foxcom is now aiming to position itself as a leading supplier of advanced GPS/GNSS repeater solutions worldwide. The firm's new range of repeaters have been designed to cover a wide range of commercial and military applications such as:
Aircraft Hangars
Time Distribution in Data Centers
GPS Distribution in Tunnels
Police/Fire Stations
Manufacturing and Test Facilities
GPS L1 and GLONASS signals are also passed through the repeater to the interior space. This means that satellite navigation devices will always receive a signal when indoors, eliminating any satellite acquisition delay when leaving the building.
Foxcom is offering a choice of coax or optical solutions that have been optimized to meet the various needs of our customers worldwide.