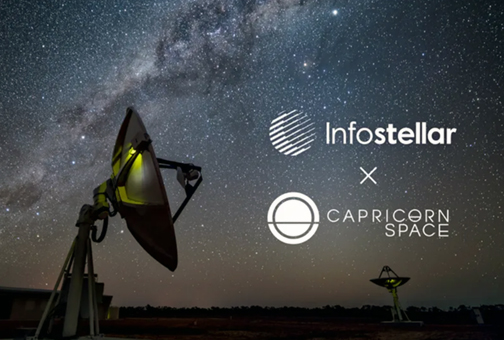 Capricorn Space and Infostellar have signed an agreement that will enable Infostellar customers access to their satellite constellations from the Australian Ground Network – West (AGN-W) site near Mingenew in Western Australia.
Established by Capricorn Space to provide global satellite operators southern hemisphere coverage from the Indian Ocean to across the Australian continent, AGN-W currently comprises two 5 meter S-/X-Band antenna systems and associated infrastructure. The facility became operational in October of 2019 after a greenfield construction program was started at the beginning of the year. The site was officially inaugurated at an Opening Ceremony on location on December 10, 2019.
Capricorn Space CEO Mark Thompson said the company is excited to welcome Infostellar to the family. Infostellar and their StellarStation platform will make it easier for their customers to secure on-demand access to their satellites as they pass within the firm's coverage zone and the companies will jointly be able to deliver reliable, cost effective and timely services. Capricorn Space is providing unique access capabilities for satellite operators in the region with the option to install their own antennas, use the firm's capability directly or partner with global infrastructure coordinators such as Infostellar.
Infostellar's CEO, Naomi Kurahara, added that the company noticed growing demand for S-/X-Band communications and the addition of Capricorn Space's Western Australia site to the firm's network means better coverage to satellite operators looking for scalable, flexible, and affordably priced ground services can now be offered. Infostellar sees Australia as an increasingly attractive place to do space business and StellarStation's protocol- and hardware-agnostic platform will contribute to the development of a vibrant space ecosystem with lower barriers to entry.