[SatNews] Rockwell Collins' flight management system (FMS) and Global Navigation Satellite System (GNSS) receiver successfully enabled the first demonstrations of advanced arrival and departure flight operations for the European Union's airspace-enhancing project FilGAPP ("Filling the Gap" in GNSS Advanced Procedures and Operations).
The goal of FilGAPP is to create new, more efficient methods of navigating airspace using satellite-based navigation and advanced FMS functions.
"FilGAPP highlights the opportunity that exists for air carriers and corporate operators to increase operating capacity and to save time and fuel through more efficient terminal procedures at European airports," said Claude Alber, vice president and managing director, Europe, the Middle East and Africa (EuMEA) for Rockwell Collins.
The most recent demonstration, performed in Germany in collaboration with key FilGAPP operational partners, took place on a Hawker 750 aircraft equipped with Rockwell Collins' FMS and GNSS receiver. It was the first time that a high precision and high integrity missed approach/departure was performed in Europe. The flights also validated technical and operational independence from the closely spaced air traffic control systems of two nearby airports, which enabled increased operational capacity for each airport.
Similar advanced departure/arrival demonstrations as part of project FilGAPP were performed earlier in the year with Air Nostrum (Iberia Regional) in Spain on Bombardier CRJ-1000 aircraft equipped with Rockwell Collins systems. The trials took advantage of the radius-to-fix functionality connected to European Geostationary Navigation Overlay Service (EGNOS)-enabled localizer performance with vertical guidance (LPV) approaches.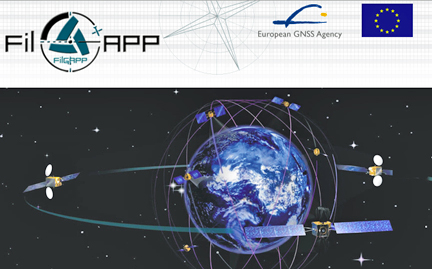 FilGAPP is a project of the European Commission's 7th Framework Program managed by the European GNSS Agency (GSA) and coordinated by the Spanish transport consultancy, INECO, with industry and national air navigation service provider partners, including Rockwell Collins.
For more information about project FilGAPP, visit http://filgapp.ineco.es/filgapp.