[SatNews] Spacecom (Tel Aviv Stock Exchange: SCC), the operator of the AMOS satellite fleet, and SatLink Communications today announced they have been selected to provide Pan-African distribution services on AMOS-5 at 17 degrees East for the Orange African Under-20 Football Championship competition.
This is a direct result of the successful broadcast of the 2015 African Cup of Nations in January-February by AMOS-5. The current competition is being hosted by Senegal and is taking place 8-22 March, 2015. Eight teams are participating in this tournament with the top four going through to the 2015 FIFA Under-20 Championships to be held in May-June 2015 in New Zealand. All games are being broadcast in high-definition (HD) via the AMOS-5 pan-African C-band.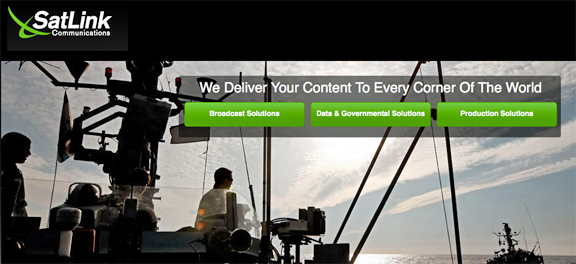 SatLink Communications Ltd., a global teleport, content management and HD playout services provider, is providing SPORTFIVE Africa, a subsidiary of Lagardère Sports and the European and African leader in the management of marketing and audiovisual rights for sports, with AMOS-5 C-band capacity to distribute the transmission in Africa.
AMOS-5 at 17 degrees East provides high-quality HD transmission of sporting events. It has transmitted African sporting events including the 2015 Africa Cup of Nations, the 2012 Olympic and Paralympic games from London to Africa, and the South African Super Rugby Games, among others.
"Transmitting sporting events in HD is a growing element of our business on AMOS-5 at 17 degrees East. African sports bring excitement and value to the continent and to the world," said Eyal Copitt, Spacecom's senior vice president of sales for Africa and Asia and marketing. "AMOS-5's location provides our partners in Africa with unparalleled access to reach their goals."

"After Sportfive Africa took the proverbial leap of faith with Satlink for the African Cup of Nations, I think that they understood that our experience and understanding of the needs and sensitivities of sports distributors and broadcasters provided an important added value to our service," said Mylan Tanzer, Director Sports Services at SatLink Communications.

AMOS-5 represents a total solution for broadcast and data clients in Africa with excellent coverage, a strong footprint, and reliable and powerful signals throughout the continent. Its three Ku-band beams and pan-African C-band beam add value to broadcasters, data, telecommunication and Internet providers as well as governments and multi-national corporations.