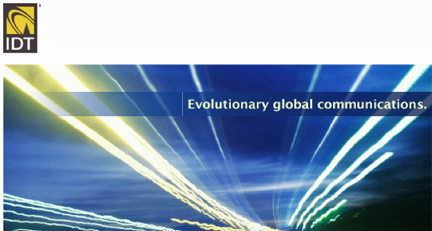 [SatNews] With the world's eye drawn to Brazil for this summer's FIFA World Cup™, IDT's Jonathan Nierenberg says Value Added Services must be delivered to the maritime sector to secure potential revenues and to enable customers to fully enjoy the tournament.
Speaking at VSAT Latin America in Sao Paulo, he told attendees that defining and delivering value added services and transparent connectivity solutions are key to improved outcomes. VSAT Latin America 2014 brings together leading satellite operators, systems integrators, VSAT service providers, analysts and regulators from across the Latin America region, covering the VSAT market in detail.

Jonathan Nierenberg, Senior VP, Business Development, IDT said, "The maritime sector has been getting stronger since 2009, so it is important that satellite companies look to grow revenues in this sector by providing vessel crew members with services that are better than what currently exist in the market. With the World Cup on the horizon, this is a fantastic chance for satellite companies to deliver new services, which allow these isolated vessels and offshore facilities to fully engage with and gain a better experience of the tournament. Crew members will not only want to watch the matches, but be able to contact friends and family at home to celebrate their teams' wins or to discuss where it all went wrong. There is great potential here for increased revenues as traffic spikes, and this can be replicated for future World Cups and other major events, such as the Olympics and the Super Bowl. It is important to identify new opportunities as soon as possible to take full advantage of possible profits."

The FIFA World Cup ™ is held every four years, bringing together the best national football teams from around the world. This year's tournament takes place in 12 stadiums across Brazil between June 12 and July 13. Thirty-two teams from around the world will take part, making it a truly global event.
IDT, one of the world's largest carriers of international voice traffic, provides communications across numerous spaces including satellite in the maritime sector. Using a partner approach, IDT builds solutions around businesses to uncover new opportunities, lower costs, generate new revenue streams and enhance business-to-consumer relationships. IDT's product portfolio meets today's communication needs and adds value to customer experience.

To find out more about IDT, please visit http://www.idt.net/.
To learn more about VSAT Latin America, head over to http://latinamerica.vsatevent.com/