[SatNews] Inmarsat (LSE: ISAT.L and Solar Team Twente, a group of 16 Dutch engineering students who will compete in the prestigious World Solar Challenge, have begun pre-race preparations ahead of the endurance event, which begins on October 6th.
The race will see 42 teams from 24 countries cross the harsh Australian outback, travelling 3,000km in solar powered vehicles from Darwin to Adelaide.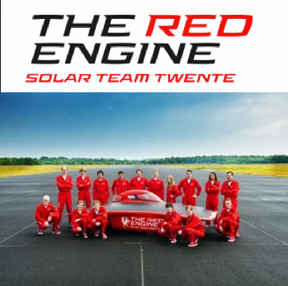 The Inmarsat-sponsored team from the Netherlands, one of two that are being supported by the global satellite services company, began road tests in Australia last week (w/c 16 Sept 2013). Team Twente's vehicle—The RED Engine—is the first car in the Challenger class to be approved by the Australian Road Authority.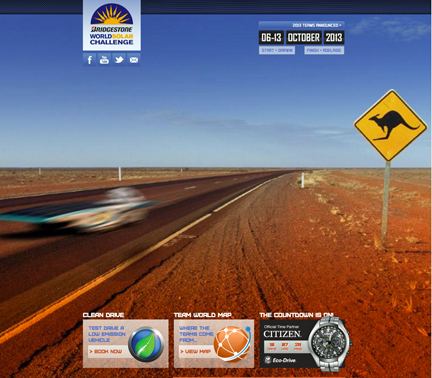 The team successfully conducted race simulation exercises, during which they trialled Cobham Satcom's EXPLORER 325 BGAN terminals using Inmarsat's award-winning L-band network. The purpose of the simulation was to determine if the team's systems and procedures were robust and effective in real-life situations. The EXPLORER 325 was selected because of the unique way it can support multiple devices over one PDP (Packet Data Protocol) context, allowing for versatile BGAN-to-BGAN communications and connections to the internet. Inmarsat has also provided the team with three IsatPhone Pro satellite phones for use in case of emergency.
A series of exercises, run over three days at the team's test site in the Netherlands, included race simulations, emergency procedures, technical procedures, as well as training in survival skills. Team Twente report that all the equipment and systems worked flawlessly, as did 'The Red Engine', their 'cutting-edge' solar powered vehicle. Currently located in Darwin, in the far North of Australia, Solar Team Twente will spend the final weeks preparing and testing their systems before the start of the race. Gerbrand Schalkwijk, Vice President, Inmarsat Enterprise Energy, said: "We are delighted that Solar Team Twente's preparations are going so well and wish them the very best of luck in what is one of the toughest technological challenges in the world.
In addition to supporting the team during the race, Inmarsat's BGAN service will also be used to keep friends, family and fans up-to-date on the vehicle's progress through updates on Solar Team Twente's website and via social media.