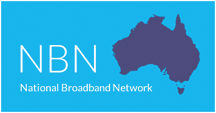 The nbn Interim Satellite Service (Australia) is being switched off and customers are urged to arrange a transition across to the new Sky Muster satellite service as soon as possible.
Nbn Network chief customer officer John Simon said while the implementation of the custom designed Sky Muster satellites has not been without challenges, he highlighted that no other company has embarked on such a project, according to a news story in the The West Australian online news site.
"We are working day and night to improve the Sky Muster service. We've already implemented a series of major software upgrades to improve the network experience and have increased the number of installers on the ground," he said. "The early results from these changes are encouraging and show better network stability and a significant lift in connection performance."
Mr. Simon asked for customers understanding as they implement further improvements and the company is working with retail providers and delivery partners to help improve the installation process.
"It is fair to say that in regional and remote areas, where there are often no other alternative connections, access to connectivity is critical," he said. "When you combine the speed available and the range of data allowances, users can now choose plans for about the same price they paid for previous satellite service but gain the benefit of much higher speeds as well as four to five times more data."