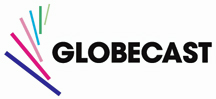 [SatNews] Following a period of sustained growth, GLOBECAST AUSTRALIA has undertaken a strategic review of its management team to best effect a structure for continued efficiency and innovation.

Reporting to the Chief Executive Officer, Simon Farnsworth, the following positions will comprise the senior tier of the business.

Christine Holman has been appointed as the Chief Financial Officer & Commercial Director. Christine brings a strong commercial acumen to the business, as well as a deep understanding of finance.

Greg Littrich has been appointed to the newly created position of Director of Field Operations responsible for Satellite News Gathering and Globecam™.

Paul Suters continues as the Director of Engineering and Operations and assumes responsibility for the company's IT function.

Peter Smart will continue as an advisor to the Chief Executive Officer.

John Graham has been appointed as Commercial Manager, based in Melbourne, and responsible for driving sales growth, domestically and globally for GLOBECAST AUSTRALIA's internationally recognised Globecam™ brand. John commenced with GLOBECAST AUSTRALIA on Wednesday 27 November 2013.
As a result of this restructure, the role of Business Development Director has been made redundant, and, as such, Peter Doueihi has left the company.

In announcing the re-structure, Chief Executive Officer Simon Farnsworth said, "This new management structure recognises the talents of a very strong team allowing Globecast Australia to be at the forefront of broadcast technical innovation, delivery and efficiency."
The Globecast infosite is available for additional information at: http://www.globecast.com.au/