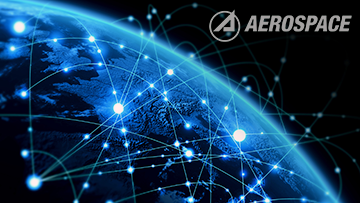 The Aerospace Corporation has announced that Teri Spoutz has joined the company as the new chief of government relations.
In this role, she will lead the organization's outreach to Congress, the executive branch, and state and local government officials. She will also conduct outreach activities for Aerospace's Center for Space Policy and Strategy (CSPS), which provides objective analysis and comprehensive research to ensure well-informed, technically defensible, and forward-looking space policy.
Prior to joining Aerospace, Spoutz held positions at Pinnacle Engineering, as a professional member of the United States Senate Defense Appropriations Subcommittee, and as the director of the Air Force Budget Investment office. While working on the Defense Appropriations Subcommittee, Spoutz performed oversight of Army, Navy, Air Force, and Marine Corps acquisition appropriations, and also recommended funding levels in annual defense appropriations legislation.
During her 20 year career with the Air Force, Spoutz acquired extensive financial and program analysis experience in all phases of weapon system acquisition, and, in her final Air Force assignment, was responsible for the budget formulation, financial execution, and accounting of Air Force procurement, research, development, test and evaluation, military construction, family housing, and base realignment and closure appropriations, which totaled more than $40 billion annually.
Spoutz received her bachelor's degree from California State University Fullerton and her master's in business administration from Webster University. She earned the Secretary of the Air Force's Decoration for Exceptional Civilian Service in 2011.