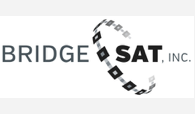 BridgeSat's appointment is the latest milestone in BridgeSat's quest to revolutionize global communications with an advanced optical communications network designed to meet the demands for more data from satellite systems.
BridgeSat, Inc. (BridgeSat) announced aerospace veteran Craig R. Cooning has joined its board of directors.
Cooning most recently was president of Network and Space Systems (N&SS) for The Boeing Company, where he led approximately 10,000 employees across 38 states and 5 countries. N&SS provides customers worldwide with space exploration, cybersecurity, missile defense and satellite communications solutions, including the International Space Station, Space Launch System, Ground-based Midcourse Defense, Global Positioning System and Wideband Global SATCOM satellite systems, Intelsat and Inmarsat. In addition, while at Boeing Cooning served as Chairman of the Board of United Launch Alliance, a venture owned by Lockheed Martin and The Boeing Company.
BridgeSat is developing a global optical communications ground network to serve the commercial satellite community. This network will consist of a global optical ground network to serve LEO and GEO customers.
Before becoming N&SS president, Cooning served as vice president and general manager of Boeing Space and Intelligence Systems and Boeing Satellite Systems International CEO. Cooning joined Boeing in September 2005 after more than three decades of service in the United States Air Force, where he retired as a Major General and director of Space Acquisition in the Office of the Under Secretary of the Air Force.
Barry Matsumori, BridgeSat CEO said that in his 42-plus years of aerospace experience in the U.S. Air Force and at The Boeing Company, Craig has played key roles in developing and delivering many of the world's most advanced satellite systems, including GPS, Intelsat and the International Space Station, they're fortunate to have his expertise and vision as they develop a next-generation optical networking solution that will revolutionize satellite communications worldwide.
Cooning said that BridgeSat is uniquely positioned to enable a new era where optical communication is a critical element in the space enterprise. He added that he is excited to have this opportunity to help BridgeSat pioneer Space 2.0 and revolutionize the way the world communicates.