[SatNews] Inmarsat (LSE:ISAT.L) has selected Northrop Grumman Corporation to field its Spectrum Interference and Monitoring System (SIMS) to government users of Inmarsat's Global Xpress service.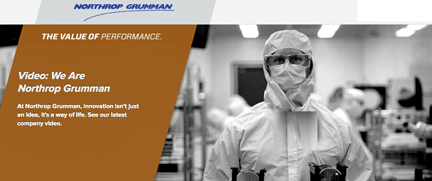 SIMS will provide improved speed, flexibility, and performance in monitoring Global Xpress services. Northrop Grumman developed SIMS based on the globally-deployed monitoring system it previously developed for the Department of Defense (DoD) Wideband Global System (WGS) constellation. Through familiar user interfaces, customizable views and graphical reporting, SIMS provides Inmarsat value added resellers (VARs), network operators and government customers with unparalleled insight into their networks' operations. SIMS is the advanced tool needed for spectrum situational awareness, rapid interference detection, and problem resolution, ensuring optimal availability, reliability and quality of service to Global Xpress users.
Inmarsat Global Xpress (GX) will be the first globally available high-speed, mobile commercial satellite wideband network. It will offer the unique combination of global coverage from a single operator, consistent performance everywhere, and the network reliability for which Inmarsat is renowned. GX is the first satellite fleet from Inmarsat that will access Ka-band frequencies and allow for even higher bandwidth communication, virtually anywhere in the world. The first satellite (Inmarsat-5 F1) was successfully launched on December 8th, 2013 covering Europe, the Middle-East, Africa and Asia. Full global coverage from the GX constellation of three Ka-band satellites is scheduled to be achieved by the end of 2014.
More info regarding Inmarsat's Global Xpress: http://www.inmarsat.com/gx-launch/
Northrop Grumman's infosite: http://www.northropgrumman.com/