A capacity deal has been signed between SES S.A. (Euronext Paris and Luxembourg Stock Exchange: SESG) and 1+1 Media Group in the Ukraine brings the lease of of one transponder on the ASTRA 4A satellite (5 degrees east) to the latter firm.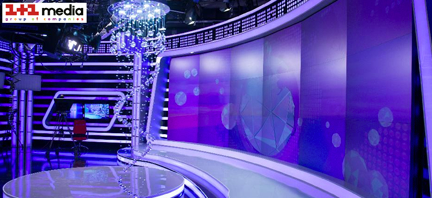 The capacity contracted by 1+1 Media will enable the group to host all of their eight channels on SES's satellite. Seven of the DTH channels serve the Ukrainian market: "1+1", "2+2", "TET", "PLUSPLUS", "Bigudi", "Unian TV" and "Kvartal TV." The other channel of the group, "1+1 International," is oriented towards representatives of the Ukrainian diaspora in Europe and is an international version of the popular "1+1" channel.
According to Ferdinand Kayser, the Chief Commercial Officer of SES, 1+1 Media Group is one of the Ukraine's major players in the market. SES has already been hosting some of the group's TV channels and this new agreement brings the company's long-standing relationship to a new level with the delivery of all of 1+1 Media Group's channels to Ukrainian and international audiences.