Es'hailSat, the Qatar Satellite Company, is going to be a Gold sponsorship of the Qatar ExxonMobil Open 2017 hosted by the Qatar Tennis Federation (QTF).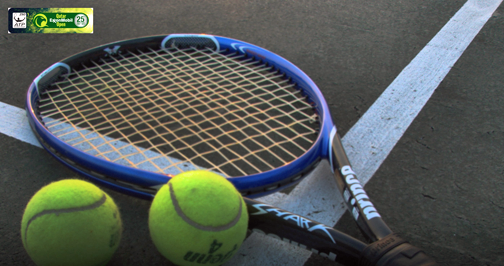 The tournament is taking place in Doha from January 2 to 7 and will be broadcast live in HD throughout the entire MENA region via Es'hail-1, Qatar's first satellite, that's located at the 25.5 degrees/26 degrees East prime TV hotspot. With viewership numbers in excess of 300 million with in the MENA region, the Qatar ExxonMobil Open 2017 is another important sporting event brought to the MENA audience via Es'hail-1.
Es'hailSat has a history of broadcasting high profile sporting events, such as the Olympics, FIFA World Cup, UEFA Euro Championship, Champions League, English Premier League for beIN SPORTS. With one satellite in orbit and a second satellite—Es'hail-2—scheduled for launch in 2017, Es'hailSat continues to build on its capabilities, in broadcasting diversified and high quality premium content, with anti-jamming capabilities across the MENA region.
Es'hailSat will host a hospitality tent at the stadium and will be running a series of events and competitions throughout the tournament. All are welcome to come to the hospitality tent to have some fun and win prizes. For more information, check out our social media accounts.