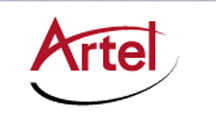 The NewBay Media Best of Show Award was awarded to Artel Video Systems at IBC2016 for that firm's DLC510 Dual-Port L-Band Demodulator and Satellite Scanner.
The DLC510 adds new satellite scanning and carrier ID functionality to the company's media transport portfolio. Presented by TV Technology Europe magazine, the Best of Show Award is one of the industry's most prestigious technology honors. Products nominated are evaluated by an independent panel of judges on a wide range of criteria including ease of use/maintenance, performance against the category standard, richness/relevance of the feature set, value/ROI, versatility, anticipated reliability, and originality.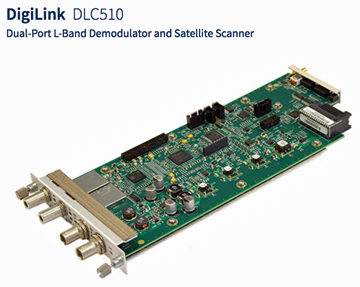 Artel's DLC510 functions as an L-band satellite demodulator and as a fully automatic L-band satellite scanner. As a scanner, the device enables satellite operators and engineers to scan and locate quickly and accurately active signals on a satellite without complicated test equipment and clearly displays signals in an easy-to-read list with other essential data. End users can then highlight the required signal, and the scanner immediately locks on to the demodulated signal for broadcast. The DLC510 is fully integrated into Artel's Telco grade DigiLink Media Transport Platform and the newly introduced InfinityLink broadcast media transport solutions, enabling ASI to IP conversion and ASI routing using other DigiLink or InfinityLink modules or FiberLink® product for transport over IP or fiber networks.
A host of other features, such as the dual RF inputs, DVB-S2X support, and the recently adopted ETSI Carrier ID transmission coding, make the DLC510 a must have for any satellite or operations department. Also, the module functions as a test-and-measurement system for busy satellite operations or engineering departments.
Winners of the Best of Show Awards will be featured in TV Technology Europe's upcoming Best of Show Digital Edition.