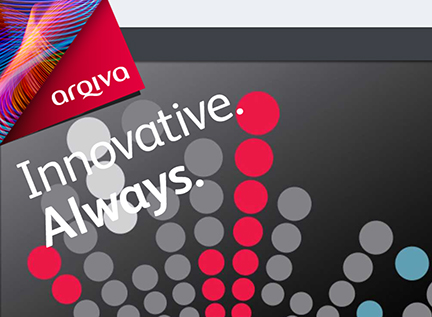 [Satnews] Arqiva announces the company has been selected by UK Power Networks to build a new satellite communications network, which will collect critical data from 700 remote sites across the electricity distribution networks in the South East and East of England.

Work on the migration to a new encrypted VSAT communications network started in July 2015, and is expected to be completed by the end of June 2016.

Arqiva is providing the design, installation and on-going management of the new VSAT network via one of its award winning teleport facilities. The new low latency, high availability IP network will provide UK Power Networks with greater flexibility, resilience and advanced network security.

The mains-independent design also ensures that, even in the event of disruption to the national grid, UK Power Networks has full control of its distribution infrastructure with an 'always on' telemetry connection to its remote sites.
Roger Yeo, operational telecoms manager, at UK Power Networks, said, "We are committed to providing consumers with a safe and reliable electricity supply and having made great strides in reducing the number and duration of power cuts, this is another critical way to help our engineers restore power supplies quickly. Arqiva was selected because of its proven expertise in delivering critical communications networks using a variety of technologies like VSAT, coupled with its ability to deliver an end-to-end service in house."

David Crawford, Managing Director of Satellite and Media at Arqiva, said, "Arqiva prides itself on delivering reliable networks, and service excellence is considered part of our DNA. We have a proven history underpinning some of the UK's Critical National Infrastructure, so look forward to supporting UK Power Networks in the coming years with its goal of ensuring the lights stay on."