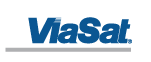 ViaSat (NASDAQ:VSAT), a US satellite broadband operator, has a campaign going in which they have priced an initial US$437 Million to help keep leverage down as it ramps up the development of its next generation constellation. The offering priced at US$69.74 per share—a significant discount to the US$80.79 its shares closed at the day before the equity sale was announced. ViaSat's stock surged last week on news of a major airline inflight connectivity customer and strong quarterly results.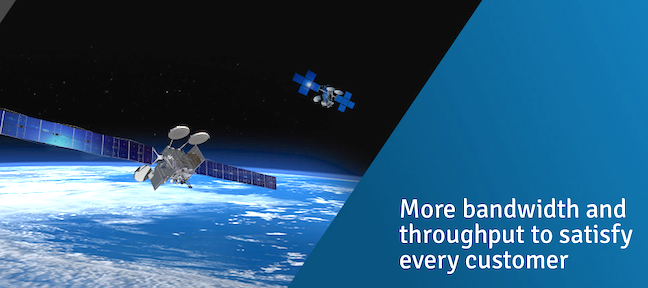 The US satellite broadband operator launched an underwritten public offering of 6.5 million shares of common stock, with an option for an extra 975,000 in the 30 days following the November 15 prospectus. The greenshoe would raise another US$68m, taking the total equity sale past the US$500m mark.
"ViaSat expects to use the net proceeds from the offering for general corporate purposes, which may include financing costs related to the purchase, launch and operation of satellites, potential acquisitions, joint ventures and strategic alliances, working capital or capital expenditures," the company said.
Joint book-running managers for ViaSat's equity sale are:
BofA
Merrill Lynch
JP Morgan
Credit Suisse
Morgan Stanley
Co-managers are:
B. Riley & Co
Citizens Capital Markets
PJT Partners
SunTrust Robinson Humphrey
The Californian company added that proceeds could also repay all or a portion of its revolving credit facility.
A preliminary design review for its next generation ViaSat-3 constellation that is comprised of three satellites capable of providing 1 terabit per second of bandwidth each, is due to occur this week with Boeing (NYSE:BA), which is building platforms for the payloads the operator is designing in-house.
Only two satellite bus platforms have been ordered so far, with a first launch due in 2019 and a second six months after to cover the Americas, Europe and Africa. A third satellite would be needed to provide global services from geostationary orbit.
With each satellite expected to cost more than US$600Million, Macquarie analyst Andrew DeGasperi said the equity raise will "likely go a long way to keep leverage below 4x" through downgraded the operator from neutral to underperform based on volatile fundamentals in the near term and, at 14x+ CY17E EBITDA, ViaSat's "shares are trading at a 65 percent+ premium to peers and are at historical record levels".
The news helped ViaSat's shares to close down at US$69.74 on 17 November after the offering priced—a more than 13 percent drop since the equity sale was launched.
Fundamentals will likely be volatile in the next six to nine months, according to DeGasperi, who pointed to multiple factors including the launch US competitor Echostar's high-throughput Jupiter-2 satellite next month, and the "sizeable churn" he expects until ViaSat's upcoming satellite, ViaSat-2, enters service next year.
DeGasperi noted that the equity raise does remove concerns around debt, however, during a time when a "Republican victory may have created uncertainty around the attractiveness of future debt markets," as well as the potential for financing from US export credit agency Ex-Im.
It is still unclear what a Trump presidential victory means for Ex-Im, which has been unable to approve loans worth more than US$10Million for more than a year. Although he has criticized the bank in the past for being unnecessary, policy agendas are still being hammered out and leadership positions in both Congress and the new Administration have yet to be filled.
Boeing has been a heavy user of Ex-Im support in the past, and recently said several satellite projects are waiting on the bank to reopen its doors before moving ahead with their businesses.
Asked to comment, a Boeing spokesperson said, "Our approach in the weeks and months ahead will be to continue to advocate for the policy and regulatory outcomes that ensure America continues to lead in global aerospace—from protecting and defending our nation and service men and women to driving innovations in commercial aviation and space exploration.
"Making the Export-Import Bank whole remains a top priority for our company, our extensive US supply chain, and our customers. The fact is, ongoing global competitive pressures necessitate the long-term availability of export credit for Boeing customers, as well as other US exporters that, like Boeing, have extensive US supply chains. Without a fully functional bank, we'll simply lose growth opportunities—and the jobs that come with them—to foreign competitors.
"A supermajority in Congress has already voted to fully reopen the Bank and there are multiple paths forward to achieve this intended outcome before year's end. Our company and the more than 13,600 Boeing suppliers throughout the country will continue to urge Congress to finish this work as soon as possible."
https://www.satellitefinance.com/insights/viasat-launches-us500m-equity-raise-ahead-next-gen-ramp